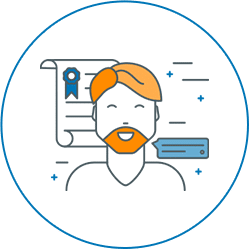 Recruiting the right candidate is an art form.
The IntegrityM staffing team is well-established and proven to produce the highest quality staffing services for our clients. We reduce the time, cost, and headache of recruiting in the dark by shedding light on best-practice strategies – helping fill positions across the government and private sector by finding the right candidates for the job. If you need specialized expertise and strategic new hires, IntegrityM delivers.
Niche knows best.
It takes a rigorous eye to identify the right set of skills and experience to fill niche roles – especially data analysts, investigators, auditors, and clinicians. IntegrityM understands these professions, is embedded in these industries, and easily recognizes the signs of a successful candidate.
We maintain an impressive database of qualified individuals who specialize in these career disciplines:

Clinical
Nurses (LPN, RN, BSN, MSN)
Certified Legal Nurse Consultants
Certified Coders (CCS, CPC)
Coding Auditors
A Variety of Physician Specialties

Analytics
Statisticians
Data Analysts
SAS Programmers

Investigations & Audits
Certified Fraud Examiners (CFE)
Fraud Investigators
Benefit Integrity Analysts
Auditors
Résumés don't tell the whole story.
Years of successes filling highly specialized roles has given us an unparalleled advantage: we know our candidates' experience levels and specializations better than anyone. This deep understanding of our network of pre-screened professionals allows us to swiftly pair qualified candidates with best-fit opportunities. Do you know where to find the next member of your team?
We do.
Looking to hire?
Our experienced recruiters act as a trusted extension of your team.
Discover the value of being first.
IntegrityM is fully integrated in the healthcare, data analytics, and fraud investigation industries, providing us notice of available positions before they are publicized. This allows our candidates early access to new opportunities and accelerated career growth in these specialized fields. If you're ready to take your career to the next level, view our open positions.