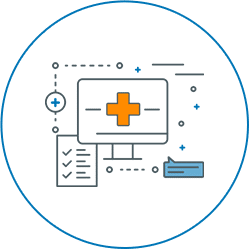 We boost efficiency by reducing financial losses.
IntegrityM conducts Medicare, Medicaid, fee-for-service, and managed care reviews of healthcare and pharmacy services across medical disciplines and clinical areas. Our work helps stem the flow of billions of dollars lost to fraud, waste, and abuse in healthcare each year. By assisting in the identification, detection, and prevention of improper payments, our medical claim reviews uncover overbilling, phantom providers, durable medical equipment (DME) scams, and unlawful practices.
Quality sets us apart.
IntegrityM is proud to maintain the highest quality ratings as we identify potential fraud waste and abuse.
Our analysis and oversight capabilities extend to State and commercial clients.
We analyze records to determine medical necessity or potential fraud with direct support to various Federal government program integrity efforts, including:
Centers for Medicare & Medicaid Services (CMS)
Supplemental Medical Review Contractor (SMRC) program
HHS
VHA
DHA

State Medicaid agencies and fraud control units, as well as commercial managed care organizations, benefit from our flexible in-house or remote support options to gain confidence in the integrity of their medical programs.
Better people. Better results.
The medical review team at IntegrityM is composed of subject matter experts across medical specialties, case management, behavioral health, dental care, and pharmacy services. Our strength lies within our breadth of experience and depth of credentials, with a team that includes multidisciplinary physicians, medical directors, medical review nurses, certified coders, and fraud analysts boasting decades of immersion in:
Hospice
Home Health Agency
Critical care
NICU
Cardiology
Orthopedics
Behavioral Health
Our team of medical review specialists is widely scalable, allowing for immediate staffing support across the country. We understand the policies and guidelines for billing and coding inside and out, with the singular goal to determine whether claims were billed in compliance with coverage, coding, payment, and billing practices.
Imagine what we can do together.
Partner with IntegrityM as a prime or subcontractor.