Detect and prevent fraud, waste, and abuse (FWA) and non-compliance in healthcare programs.
Investigative services to safeguard the integrity of health insurance programs, including Medicare, Medicaid, and the Marketplace authorized by the Social Security Act (SSA), the Affordable Care Act (ACA), and the Consolidated Appropriations Act (CAA) and their respective amendments.
Improper payment identification
Criminal enterprise association
Criminal case adjudication and administrative action
Law enforcement and OIG case referral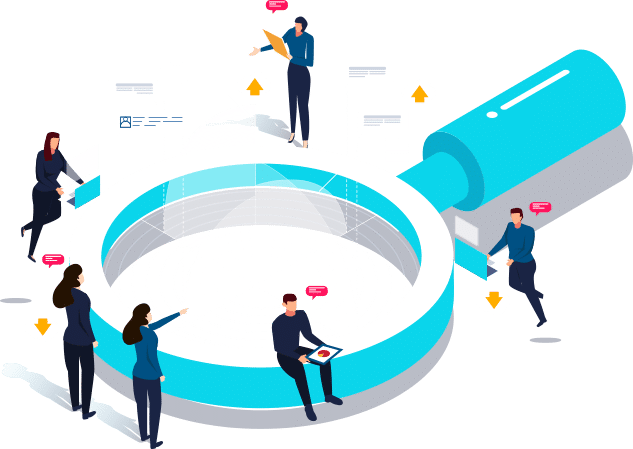 Our team makes all the difference.
IntegrityM provides a range of standard, focused, and complex investigative support – enabled by our diverse pool of experienced investigators. Our fraud investigators and auditors have served in senior-level positions across government agencies, including the Department of Health and Human Services, the Federal Bureau of Investigation, and Offices of Inspector General. Our depth of expertise and expertise in the regulatory impact on enforcement initiatives gives us valuable insight into managing program compliance and fraud related activities, particularly as it relates to Medicare, Medicaid, and the Marketplace.
Speak with an expert in fraud and abuse investigations.
Get in touch with IntegrityM by dropping us a note or giving us a call at (703) 535-1400.
Imagine what we can do together.
Partner with IntegrityM as a prime or subcontractor.
Like a challenge?
We're always on the lookout for talented investigators with proven ability to execute successful law enforcement referrals.
If you have what it takes, explore a career with IntegrityM.