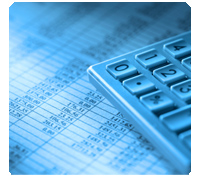 Experienced Medicare and Medicaid Fraud Investigators
Download PDF
The need for experienced, results-driven Medicare and Medicaid fraud investigators is at an all-time high.
Funding for federal health care services has culminated into billions of dollars annually. As the financial burden to federal and state governments continues to spiral upwards, efforts to identify and eliminate Medicare and Medicaid fraud waste and abuse is continuous
Federal and state legislatures give Medicare and Medicaid (also referred to as Medi-Medi) fraud interdiction efforts the highest priority to prevent the loss of millions of dollars from these programs annually due fraudulent or erroneous acts committed by health care providers. The monetary losses not only prevent health care services from being provided to those in need, but losses due to fraud, waste and abuse continue to increase at an alarming rate, subsequently causing Medicare and Medicaid health care funding to skyrocket.
Why IntegrityM is a leader in Medi-Medi Investigative Services
Integrity Management Services has a team of seasoned, senior-level Medicare and Medicaid Fraud investigators, who have experience in conducting criminal and civil investigations with the Federal Bureau of Investigation, US Treasury Department, Department of Health and Human Services, Offices of Inspector General and several other federal and military investigative agencies. Our team is not only extremely experienced at all levels, but also specializes in investigating Medicare and Medicaid regulatory and statutory noncompliance, enforcing benefits integrity initiatives and managing Medicaid Fraud Control Units.
To discuss Medicare or Medicaid fraud investigation support options contact our team of specialists today at (703) 683-9600 or click here to contact us online.
Learn How Our Fraud Investigation Services Can Help
Discuss Your Needs with an Industry Expert
Medicare and Medicaid Fraud Investigation Services
Integrity Management Services provides Medicare and Medicaid fraud investigation services in a wide variety of areas:
We support Unified Program Integrity Contractors (UPICs) through the conduct of Medicare and Medicaid investigations for matters ranging from administrative misconduct to felony health care fraud.
Our professional investigators conduct sophisticated Medi-Medi claims data analysis and detailed key interviews.
We coordinate Medicare and Medicaid investigations with federal and state law enforcement and refer violations.
Our team performs Medi-Medi data match analysis.
We support Medicare and Medicaid agencies by conducting provider analysis through background research combined with our data analysis expertise.
We conduct confidential criminal history background investigations of Medicare and Medicaid providers.
Our team performs in-depth reviews of Medicare and Medicaid statutory and regulatory compliance requirements to identify fraud, waste and abuse.
We provide assistance in developing and revising investigation processes and reports to support our clients in their fraud, waste and abuse prevention
Our investigative products are exceptionally suited for administrative, civil or criminal follow-up action.
Why Our Approach to Fraud Investigations is Highly Effective
Integrity Management Services Medicare and Medicaid fraud investigation process is based on a team approach. This involves senior investigators, data analysts, statisticians and subject matter experts who are all highly skilled and experienced in Medicare and Medicaid fraud, waste and abuse detection. This team of specialists is assigned to a specific investigation to ensure that each team member develops and maintains an intimate knowledge of the investigation from start to finish.
The fraud investigation process involves data mining, statistical analysis, regulatory and statutory research and provider background research to detect any potential fraud scheme, provider disqualifiers or standards violations. This investigative process allows for a more efficient and effective approach than traditional investigations involving the assignment of a single lead investigator with a limited focus. We incorporate the expertise and experience of our specialists into all of our investigations to ensure a thorough, accurate and professional health care fraud investigation report.
The results of our investigations have resulted in the identification of millions of dollars in false claims and have been used to pursue criminal and civil actions, healthcare provider suspensions and administrative recoupment. Our investigations have received numerous laudatory comments from our clients and repeated requests for additional Medicare and Medicaid fraud investigation services.
IntegrityM GSA Contract Vehicles
As a GSA contract holder, IntegrityM has assisted numerous federal, state, and local government agencies improve program integrity. Our primary NAICS code is 541611 for Administrative Management & General Management Consulting Services, but we also hold a 561611 code for Investigation Services. Visit our page on GSA contract vehicles for a complete list of NAICS codes.
CONTACT THE MEDICARE and MEDICAID FRAUD INVESTIGATORS AT INTEGRITYM
To speak with one of our experienced Medicare and Medicaid fraud investigators, call (703) 683-9600 or click here to contact us online. 
View all Integrity Management Consulting Services
Return to the Integrity Management Services Homepage