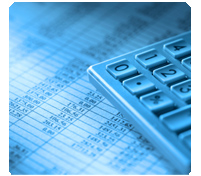 Government Data Analysis Consulting Services
If you're searching for a Government Data Analysis consulting firm with the experience and the expertise to accurately identify healthcare fraud, waste, and abuse, IntegrityM can help your organization identify overpayments and recoup costs.
Medicare and Medicaid waste, fraud, and abuse cost the healthcare system billions each year. The increasing complexity of fraud schemes and coverage expansions under the Affordable Care Act underscore the need for effective government data analysis consulting services. IntegrityM's data analytics team uses sophisticated healthcare data analytics to identify potential waste, fraud, and abuse in federal programs.
To discuss government data analysis consulting services options, call (703) 683-9600 or click here to fill out our online contact form.
Learn How Our Data Analysis Services Can Help
Discuss Your Needs with an Industry Expert
Medical Claims Data Analysis and Consulting Services
IntegrityM has years of experience with using Medicare and Medicaid claims data analysis to identify and resolve program vulnerabilities. Our team can address Medicare fraud and abuse by conducting claims data analyses using sophisticated statistical methods and by identifying providers with aberrant billing patterns. We can also address Medicare waste by identifying overpayments and contributing to recoupment efforts.
Our methods include:
Descriptive and exploratory statistics
Predictive analytics
Time-trend analysis
Association studies
Regression analysis
Claims data mining
Outlier analysis
Statistically valid random sampling and extrapolations
Database creation and administration
Our team leverages these methods to support the fraud and abuse detection process for providers, payers, government oversight agencies, and contractors, including UPICs. We provide healthcare data analytics support and statistician testimony for health care fraud investigations or hearings. We design and execute studies to identify and resolve program integrity issues. We also develop complex algorithms for clients to use to detect Medicare fraud and abuse.
Our Unique Approach to Government Data Analysis Consulting
IntegrityM's innovative analyses convert large databases into useful information for decision-makers, while ensuring quality and data integrity. We use a multidisciplinary approach, combining the expertise of analysts, statisticians, Medicare and Medicaid specialists, and former healthcare fraud investigators. Our team of data analysis consultants understands how to turn complex analyses into actionable fraud referrals. We work closely with clients to meet their needs and use the statistical software preferred by our clients.
Our team's expertise spans all aspects of the Medicare and Medicaid programs including claims data analysis, payment policies, and Affordable Care Act fraud. Our organization is compliant with Federal Information Security Management Act (FISMA) standards and can ensure the protection of sensitive data.
IntegrityM is a GSA Contract Holder
As a GSA contract holder, IntegrityM has years of experience helping federal, state, and local government agencies identify aberrant billing patterns and recoup costs.  Our primary NAICS code is 541611 for Administrative Management & General Management Consulting Services, but we also hold several others including 541690 for Other Scientific and Technical Consulting Services and 541990 for All Other Professional, Scientific, & Technical Services. For a complete list of codes, visit our government contract vehicles page.
Contact the Specialists at Integrity Management Services
To speak with one our experts about IntegrityM's government data analysis consulting services or medical claims data analysis process, click here to contact us today, or call (703) 683-9600.
View all Integrity Management Consulting Services
Return to the Integrity Management Services Homepage