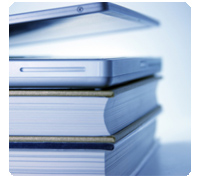 Government Contractor Compliance Reviews
Download PDF
Due to the important, and sometimes sensitive, nature of their work government contractors work within clearly defined and highly developed operational and procedural mandates. The responsibility to remain compliant with all stated requirements is something government contractors and program officials take very seriously.
Contractors should always be working to stay compliant with government requirements and take proactive steps to ensure they remain so in the future. A lapse in compliance can cost your project valuable time as audits are completed and steps taken to correct any problems. In some cases a compliance mistake can lead to fines or an organization becoming barred from future government contracts.
Integrity Management Services is expert at working with government contractors to help ensure compliance. Our staff is filled with former senior government officials whose work in audit, evaluation, investigations, and regulatory analysis across many government programs gives them the experience necessary to address even the most challenging compliance questions.
When you work with IntegrityM you get a diverse team of compliance experts able to view your organization from all possible perspectives and create the best possible outcome. In exceptional cases, where a contractor can demonstrate the steps it has taken to ensure compliance, a government audit agency may give them a "pass" instead of conducting an in-depth audit.
Call us at (703) 683-9600 to discuss our compliance review services or click here to fill out our online contact form.
Learn How Our Compliance Review Services Can Help
Discuss Your Needs with an Industry Expert
Government Contractor Compliance Review Services
Integrity Management services provides a variety of compliance review services, including the following:
Compliance advisory services
Compliance audit services
Compliance program effectiveness
Compliance gap analysis
Compliance review process
Our Approach to Compliance Reviews and Assessments
To provide the best possible results, we tailor assessments to the specific elements of the government program and/or contract being reviewed. We follow generally accepted standards for planning, data collection (including interviews), documentation, analysis, and reporting.
We are proficient in assessing contractor compliance with government rules and regulations. We identify compliance gaps and make actionable recommendations.
At your request, we can also implement corrective actions plans to address identified compliance gaps.
Contact the Contractor Compliance Experts at Integrity Management Services
To speak with one of our government contractor compliance experts, call (703) 683-9600 or click here to contact us online.
View all Integrity Management Consulting Services
Return to the Integrity Management Services Homepage