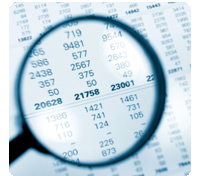 Federal and Local Government Audit Services
Government programs operate within the bounds of oversight and review to help ensure they are running as efficiently and effectively as possible. Program officials, legislative bodies, and the public are all interested in the details regarding program operations and performance.
Externally requested audits are the tool whereby oversight and reporting are accomplished and interested parties, like legislators and the public, receive information regarding how well programs are conforming to operational mandates and requirements.
Internally requested audits help program officials learn what is working within their program and what needs correction for operations to function more smoothly.
We have decades of audit experience in government and the private sector. We follow the Generally Accepted Government Auditing Standards (GAGAS / Yellow Book). Our staff have served in management capacities at various Federal Inspector General Offices.
Learn How Our Program Audit Services Can Help
Discuss Your Needs with an Industry Expert
Government Auditing Services
Audits and audit-related services we provide include the following:
Claims audits
Program performance audits
Managed Care audits
Audit plans and procedure creation
Regulatory compliance audits as well as establishing a regulatory compliance audit program
Assessment of existing audit plans and procedures
About Our Approach to Government Audits
All of our auditors formerly worked for Federal Offices of Inspector General where they held leadership positions, including roles in senior management. They each have decades of experience conducting Federal and local government audits and providing consulting services to establish various audit programs.
We conduct program audits to ensure government programs are compliant with Generally Accepted Government Auditing Standards (GAGAS / Yellow Book). We also provide expert advice for teams on the best approaches to conducting audits and help to establish protocols that will ensure future audits are compliant with all necessary requirements.
Contact the Audit Experts at Integrity Management Services
Click here to contact the Federal and local government audit experts at IntegrityM, or call (703) 683-9600 to speak with someone now. We are happy to answer all of your questions.
View all Integrity Management Consulting Services
Return to the Integrity Management Services Homepage