Did you know that nurses don't just defend public health through direct patient care – they're also crucial team members on the front lines fighting fraud, waste and abuse? Their knowledge represents an irreplaceable asset in any solid medical review team.
Medical review is the clinical review of health records, medical bills and supporting data. In a compliance context, this is done to ensure that federal payments made through Medicare and Medicaid only go to services that meet regulations and guidelines, and reduce the losses of taxpayer funds to fraud. Doing this correctly requires a host of advanced skills and expertise across industries: medical, legal, analytical and investigatory. Nurses represent a key component. Their direct experience with practical realities, clinical environments and healthcare regulations make them indispensable ingredients in thorough, informed investigations.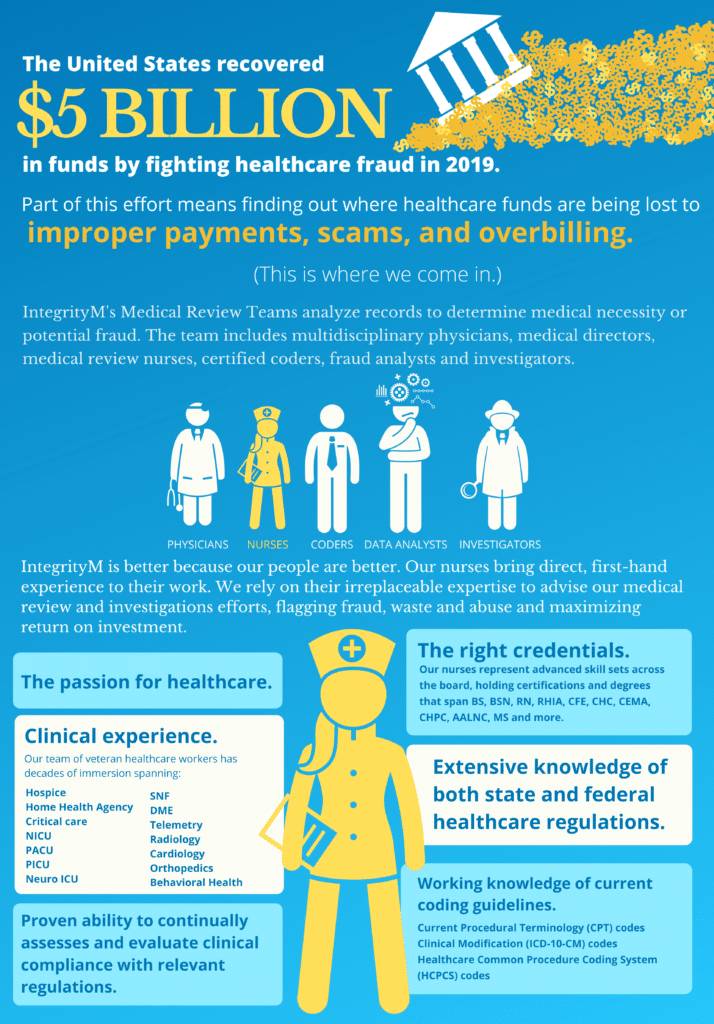 IntegrityM is extremely proud of the broad range of skill sets and decades of experience that our nurses bring to our auditing and review efforts as we work to help recover billions of healthcare funds each day. For additional information on how we can enhance your team, contact us at info@integritym.com.