Leading Women-Owned Small Business IntegrityM was presented with the U.S. Women's Chamber of Commerce "Stellar" Award. This category recognizes "exceptional contractors who have shown exemplary growth, quality, and are positioned as leaders within the contracting community."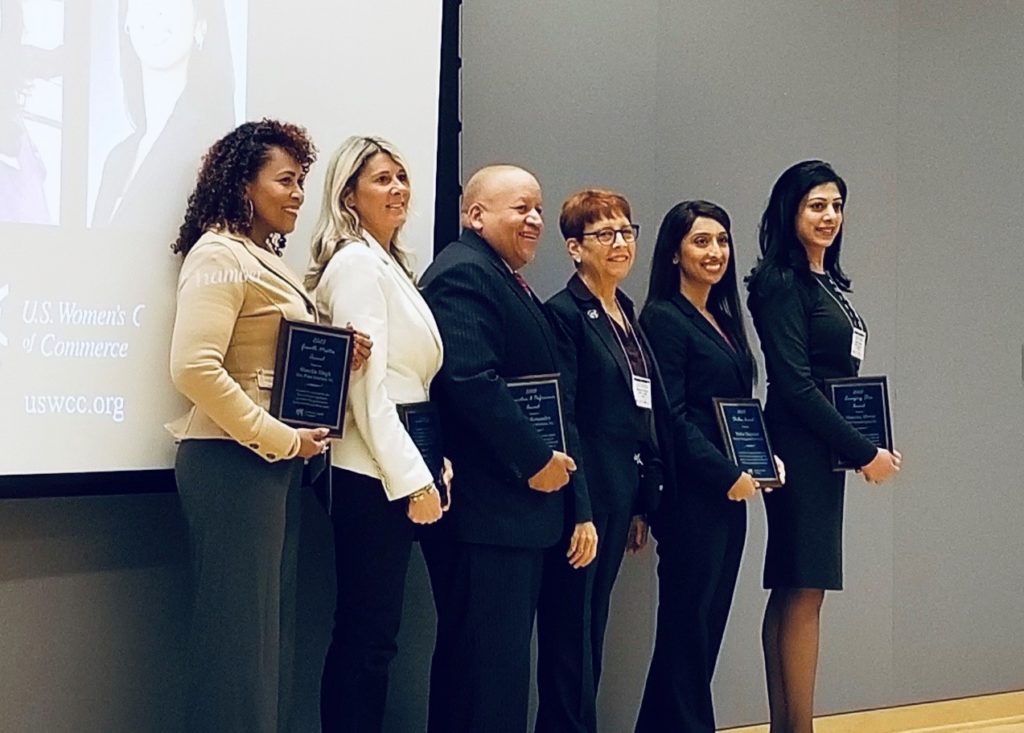 The U.S. Women's Chamber of Commerce unifies the collective strength of women in the U.S. economy, and the organization's Women Contractor Awards recognize outstanding performance among WOSB suppliers within the federal contracting arena. IntegrityM President & CEO Nisha Shajahan accepted the award on behalf of the organization during a morning ceremony at the USWCC's National Small Business Federal Spring 2020 Contracting Summit at George Mason University.
"I am truly honored to accept this award on behalf of IntegrityM. I also congratulate my fellow award winners on their significant accomplishments as women owned small businesses," said Mrs. Shajahan. "It is particularly meaningful for me to have the honor this year of standing among outstanding female business leaders during Women's History Month, when we recognize the profound impact made by women both culturally and economically. IntegrityM strives to rank among these women leaders not only in growth, but also in community stewardship and employee development. We are grateful to the USWCC for their recognition of these efforts and will continue to push for excellence in all of our areas of operation."
Integrity Management Services, Inc. (IntegrityM) is a Certified Women-Owned Small Business, CMMI Level 3 appraised, ISO 9001:2015 certified, and FISMA compliant organization. IntegrityM was created to support the program integrity efforts of federal and state government programs, as well as private sector organizations. IntegrityM provides experience and expertise to government programs and private businesses supporting government programs. Results are achieved through analysis and support services such as, statistical and data analysis, compliance, audit, investigation, medical review, outreach and education, and software solutions.