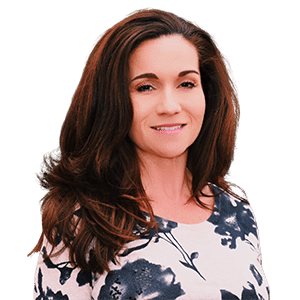 Author: Jennifer Tryder, RHIA, CHC, Audit Program Director, IntegrityM
An audit guide is a documented step-by-step method for conducting an audit focusing on objectives and scope. An audit guide supports many functions including serving as the primary source for the audit process, assisting new auditors in their professional development, providing guidelines for applying audit techniques, and documenting how applicable audit standards were met.
Audit governing bodies such as the Government Accountability Office (GAO), the American Institute of CPAs (AICPA), and the Institute of Internal Auditors (IIA) all specify audit guides as a required element of any audit organization, necessary to meet quality assurance program requirements.
ISO 19011, clause 5.4.2 points out the need for defining audit objectives, scope and criteria and emphasizes the need to document the objectives, scope and criteria for every audit.
An audit guide outlines and references the authority and scope of the audit function, documents standards, and provides cohesive guidelines and procedures. These guidelines promote consistency, stability, continuity, acceptable performance standards, and a means of coordinating the efforts of audit staff effectively. Each program audit guide should be reviewed on an annual basis to ensure any new or modified regulations, guidance and internal audit control practices are updated accordingly.
An audit guide can be broken into four sections:

First, what are your objectives?
Audit objectives state the purpose of the audit work, and provide an explanation of why it is undertaken and what the audit team is trying to accomplish. Focused objectives will lead to an efficient audit.
What is your scope?
Where are you starting and stopping the audit? This could refer to a timeframe, certain types of transactions, a location, etc. Be as specific as possible when determining your scope. The scope also includes identifying the type of audit being conducted, e.g., in accordance with Generally Accepted Government Auditing Standards (GAGAS) for performance audits. Always ensure your audit scope reflects regulatory requirements and standards from the specific scoped timeframe, removals, modifications and newly released standards
What are your criteria?
What are the requirements you are auditing against? Criteria is established at the Federal, State and local levels and can also come in the form of policies and procedures, guidelines, standards, and contractual requirements, etc.
After establishing your objective, scope and criteria, determine how you will fulfill your objective.
Methodology
Begin to list, step-by-step, the process you will take to accomplish your objectives. The audit steps should be a process which can report your findings in an organized manner by meeting your desired objectives.
REMINDER: A best practice for any audit guide involves maintenance. This is key to having a current audit plan, as auditors want to be sure they are using the latest technology, audit methodology, audit standards, and risk information when conducting their audits. Remember, the audit guide is an ever evolving document. Continue to update your guide as conditions change and you learn more during the audit process. The audit guide can also be kept up-to-date by assigning someone to keep abreast of developments within and outside the organization.
Free Audit Guide Template
Interested in seeing what an Audit Guide can do for your team? We have created a free template for the industry to download and adapt for their own projects. Get your copy by clicking here!
---
Integrity Management Services, Inc. (IntegrityM) is a certified women-owned small business, ISO 9001:2015 certified, CMMI Level 3 Services and FISMA compliant organization. IntegrityM was created to support the program integrity efforts of federal and state government programs, as well as private sector organizations. Results are achieved through consulting services such as statistical and data analytics, technology solutions, compliance, audit, investigation, medical review, and training.