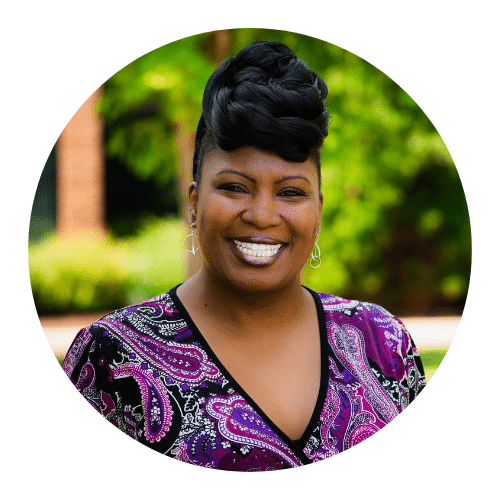 Author: Natasha Williams, Chief Operating Officer, IntegrityM
A well-known truism from philosopher Aristotle, is: "We are what we repeatedly do. Excellence is not an act, but a habit." When running a small business, your world is governed by commitment to excellence and continuous improvement of employee engagement, customer service, operations, program delivery, etc.
Executives are forever navigating the tension between ambition and limitation, refining their approach to deliver maximum impact without compromising company culture, employee morale and client satisfaction. It is no job for the faint of heart.
There is no magic pill that provides an instant solution to achieving excellence in the day to day operations. In fact, expensive tools and cutting-edge technology can sometimes prove to be bigger distractions than help. In our experience, it has been far more impactful to focus on the ingredients that create a strong operational core.
One particularly vital cornerstone involves creating a living Quality Management System (QMS). Used effectively, a fully deployed QMS is a powerhouse for minimizing waste, lowering costs, raising morale, fostering a solid reputation, and super-charging efficiency. This four part series will serve as a guide – outlining the main components needed to build an effective quality management system: (1) Foundational Philosophy, (2) Internal Architecture, (3) Operational Roadmaps and (4) External Assessments.
PART II: INTERNAL ARCHITECTURE
In our previous installment, we discussed the importance of creating a corporate environment that values quality as a cultural cornerstone. Once this stage has been set, a company is then ready to put pen to paper and create the codified form of a Quality Management System (QMS).
The American Society for Quality (ASQ) glossary defines QMS as "a formalized system that documents processes, procedures, and responsibilities for achieving quality policies and objectives.". The framework developed to deliver an effective QMS will become the backbone of the system and needs to be kept up to date and actively communicated throughout the organization. ASQ prescribes the following common elements for an effective QMS:
Quality objectives, including a Quality Policy

It is important to define the purpose of, and to establish and define the strategic goals of the QMS. The Quality Policy is like a quality mission statement. The quality objectives define measures for how the quality mission will be carried out within the organization. The Quality Policy and objectives should be clearly stated and practiced throughout the organization.

Quality Manual

The Quality Manual is the cornerstone document describing the role of quality throughout the organization including terms and definitions, requirements, management responsibility, resource management, product realization, as well as measurement, analysis and improvement of the QMS.

Organization Structure and Procedures

A well-organized QMS provides the organization's structure, sometimes visualized as an organization chart including a description of the responsibilities of the staff within the organization and documented procedures and process maps to outline the business workflows.

Data Management

Internal and external data should be collected to monitor and evaluate the performance of the organization. A Data Management Policy sets forth the criteria for collecting and analyzing data. Data provides evidence that effective quality controls are in place.

Internal Processes

Employees should have documented guidance to reinforce, pursue and meet organization objectives. Internal processes serve as commonly understood and company-endorsed guidelines to meet the organization's quality standards and objectives.

Customer Satisfaction

Establishing processes and mechanisms to collect, review, monitor and trend client feedback is a fundamental element of the QMS. This includes creating customer satisfaction/feedback surveys, establishing a process for handling complaints and reviewing this information for lessons learned and continuous improvement opportunities.

Continuous Improvement

Organizations should always find ways to innovate and improve upon how it provides services in the industry. A QMS should have a clearly defined process, procedure and system in place to identify, implement and monitor opportunities for improvement throughout the organization.

Quality Instruments

When applicable, some industries may use Quality instruments such as machines to validate the quality of a product. In these instances, the machines require calibration and should be maintained in compliance with industry standards.

Document Control

To establish good record-keeping practices, the organization should develop a system for creating, editing and retaining documents within the organization. Document control policies and procedures are the internal controls for materials developed and used by the organization.
A QMS is not a one size fits all system and will be unique to your organization. However, well-established controls and simplicity are keys to developing an effective infrastructure which can greatly benefit any organization.
---
Integrity Management Services, Inc. (IntegrityM) is a certified women-owned small business, ISO 9001:2015 certified, CMMI Level 3 Services and FISMA compliant organization. IntegrityM was created to support the program integrity efforts of federal and state government programs, as well as private sector organizations. Results are achieved through consulting services such as statistical and data analytics, technology solutions, compliance, audit, investigation, medical review and training..