We are IntegrityM, a women-owned small business empowering Federal Government, State agencies, and private sector organizations to make more informed decisions. We collaborate with our clients to drive bottom line returns – with flexibility and Integrity.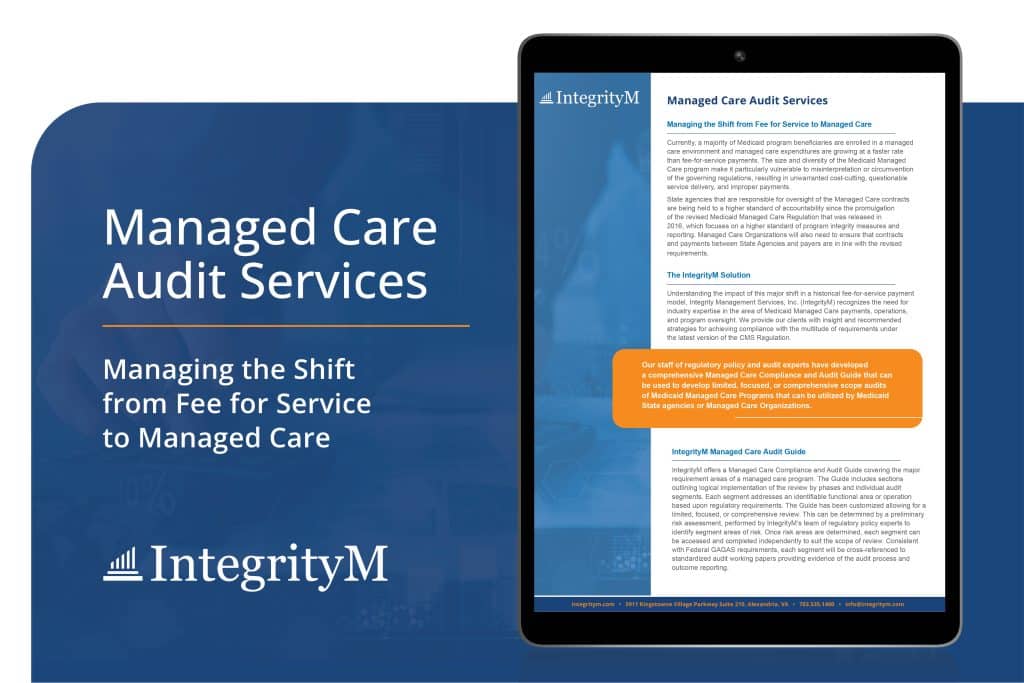 Managed Care Audit Services
Managed care expenditures are growing at a faster rate than fee-for-service payments.
In this guide, we walk you through the phases of our auditing process and the solutions and insights we bring to our clients.
Learn more about our audit services by completing the form below!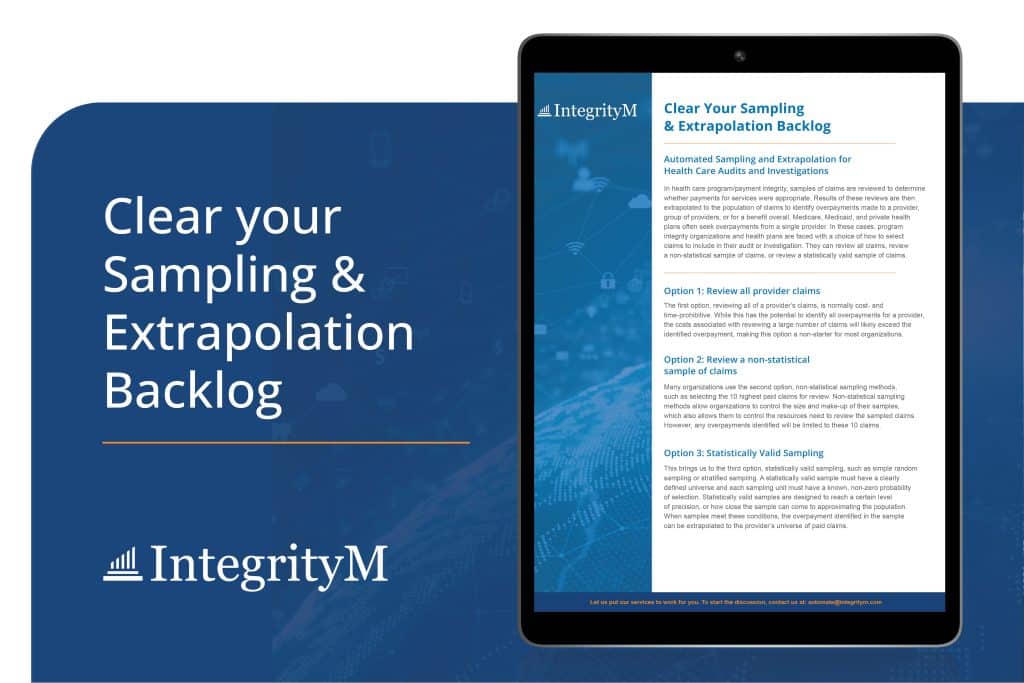 Clear Your Sampling and Extrapolation Backlog
We offers solutions that make statistically valid sampling and extrapolation possible for all organizations through our GLȲD(Σ) software.
This guide GLȲD(Σ) helps Federal, State, and private healthcare systems perform repeatable, reliable, and defendable analyses for all levels of users.
Use the form below to get your guide!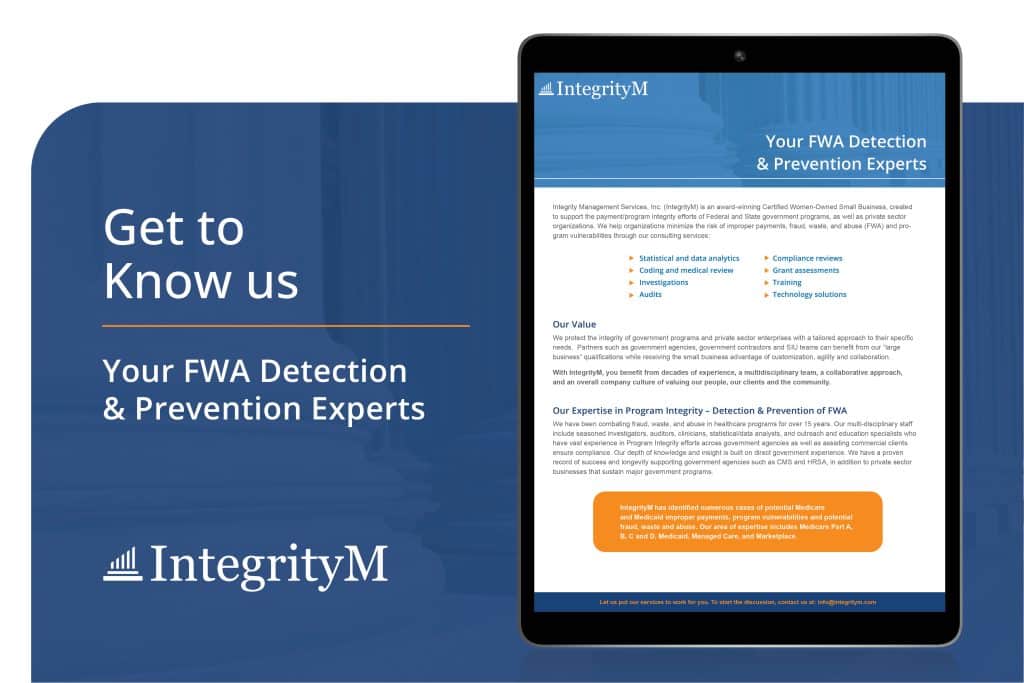 Your FWA Detection and Prevention Experts
We protect the integrity of government programs and private sector enterprises with a tailored approach to their specific needs.
Use the form below to learn more on how we leverage our expertise to provide an elevated approach to program analysis.