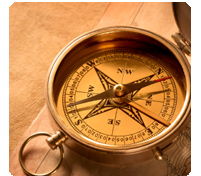 Government Program Evaluation and Planning Services
It can sometimes be difficult for government program officials and staff members to accurately evaluate their program as a whole, just as it is nearly impossible to get a complete look at yourself in the mirror; you're simply too close to have the right perspective. In both cases, securing the assistance of a knowledgeable and objective third party can help.
Integrity Management Services (IntegrityM) is expert at designing and conducting program and project evaluations. These evaluations give program officials and decisions makers with independent and objective assessments of entire programs, offering an assessment of how all the pieces fit together. Most importantly, these evaluations are more than just a report, they provide actionable recommendations to improve program performance.
As members of the Federal Offices of Inspector General, several of IntegrityM's senior staff managed hundreds of government program evaluations that yielded billions of dollars of savings to the programs and taxpayers; reduced incidences of fraud, waste, and abuse; and improved the efficiency and effectiveness of programs. As members of IntegrityM, they conduct government program evaluations that follow the Quality Standards for Inspection and Evaluation (Blue Book) issued by the Council of the Inspectors General on Integrity and Efficiency.
To discuss government program evaluations and planning services for your program contact us at (703) 683-9600 or click here to fill out our online contact form.
Get Program Evaluation & Planning Help
Discuss Your Needs with an Industry Expert
Program Planning and Evaluation Services
IntegrityM performs various government program evaluations and planning services. Our methods help to ensure that the instruments used in evaluations are as reliable, valid and sensitive as possible for maximum impact. Our services include:
Short turnaround reviews
Longitudinal evaluations
Qualitative and/or quantitative reviews
Performance measure development and assessment
Evaluation staff training
Evaluation protocol development
Health care consulting
Efficiency and/or effectiveness reviews
Client satisfaction reviews
Health program monitoring and evaluation
What Makes Our Approach to Program Evaluation & Planning Unique
Years of experience sets IntegrityM's services and strategies apart from the competition. We know how to work with program staff to understand the day-to-day operational aspects of a program and coordinate with senior program officials who establish the vision and direction for the program. We are intimately acquainted with how governments operate, and bring this background to all our government program evaluations and planning services.
Finally, we understand how to evaluate based on program requirements versus program intent. The former helps ensure compliance with legislative and regulatory requirements. The latter ensures programs are achieving the intended outcomes and not simply the outputs.
Contact the Evaluation Experts at Integrity Management Services
Click here to contact the government program evaluation and planning services experts at Integrity Management Services or call (703) 683-9600 to speak with an expert.
View all Integrity Management Consulting Services
Return to the Integrity Management Services Homepage