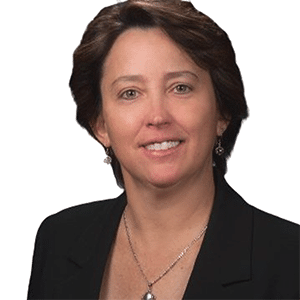 Author: Kimberly Hornik, SVP, Business Development, IntegrityM
For a small business, playing in the world of government contracting can often feel like an overwhelming process. However, it can be successfully navigated with a few basic principles: do your research, know what agencies you want to target and educate yourself. Understand what they buy and how they buy it. This will help you develop your approach and value proposition. Know who your allies are, have tenacity and build your solution and a firm foundation with the following pillars:
A Selective Bidding Approach
For small businesses hoping to break into federal contracting, less is more. The bidding process is time-intensive and every proposal costs valuable company resources, without guaranteeing ROI. In an environment like this, discernment is key to success. Ruthlessly assess each opportunity to find strong fits for project needs, internal capabilities and mission alignment. Target only those. Federal contracting is competitive, so know what you do. The "we do it all" approach diminishes the value of your expertise.
A Clearly Stated Value Proposition
Know what your differentiators are and what your business is capable of delivering. Then, clearly articulate how these are suited to your client's needs. The federal contracting space is crowded with trending buzzwords and ambitious promises. Clearly articulated solutions backed with hard facts, data and how the solution will benefit the client will always stand out. When you promise answers and capabilities, be prepared to explain and prove them. For each opportunity or discussion, consider developing tailored materials such as case studies, work samples (written code, product demos, beta software, etc.) or ROI reports to vividly illustrate past performance and current capacities.
Strong relationships with Small Business Specialists
It is vital industry and agency collaborate both within and outside of the proposal context. An exchange of information allows industry to adapt and refine to offer more impactful value while equipping the agency with the knowledge needed to efficiently structure their procurement processes. This balance is no different with small businesses.
Small Business Specialists are powerful allies. Establish a flow of transparent (agenda-free) communication with your relevant small business office, demonstrate a genuine interest in their agency's needs and, as previously stated, clearly illustrate and prove your value. Once you have established your credibility, an internal advocate positioned to support your unique suitability for a project can prove invaluable.
Tenacity
Winning a competitive government contract is a marathon, not a sprint. Success requires a proven track record of past performance – a demonstrated ability showing you are reliable and able to deliver quality services and/or products at a fair and reasonable cost. Losses or rejections may feel like obstacles; but obstacles are nothing more than opportunities in disguise. Request a debrief to understand where the shortcomings were – these are opportunities to gain insight and improve what you have to offer. (Debriefs are valuable even when you submit a winning proposal – embrace that there is always room for improvement!)
Develop a Firm Foundation
Once a government contract is won and the celebration is over, you must be able to deliver. Having a firm foundation significantly improves an organization's ability to deliver quality services and solutions on day one. Having the right people, a secure IT environment and a quality assurance process in place in advance of a win will significantly improve your organization's ability to deliver.
---
Integrity Management Services, Inc. (IntegrityM) is a certified women-owned small business, ISO 9001:2015 certified, CMMI Level 3 Services and FISMA compliant organization. IntegrityM was created to support the program integrity efforts of federal and state government programs, as well as private sector organizations. Results are achieved through consulting services such as statistical and data analytics, technology solutions, compliance, audit, investigation, medical review and training. IntegrityM was the recipient of the 2017 U.S. SBA Small Business Subcontractor of the year; the 2018 SECAF Award of Excellence and the 2020 USWCC "Stellar" Award. These certifications and honors demonstrate our rigorous standards for client service, as well as our cultural commitment to serving our employees, partners and wider community.